Advertising
Innovation
at Scale
Verve Group is a privacy-first omnichannel ad platform offering programmatic solutions that connect advertisers and publishers to people in real time.
Why Verve Group?
We are focused on offering advertising innovation at scale by combining complementary technologies and a suite of products for both demand and supply. We empower marketers and publishers within the open internet by optimizing the entire value chain across the omnichannel customer journey.
Global Scale
Serving clients worldwide with local offices and global reach
Omnichannel
Versatile products for buyers and publishers and support for all major ad formats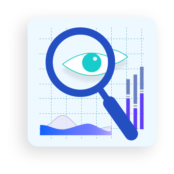 Transparent
Promoting an open advertising ecosystem for all players in the market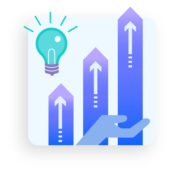 Growth and Innovation
Full-stack suite of products with a privacy-first approach
For Advertisers
Leverage wide-ranging programmatic solutions (managed and self-serve) with access to in-app display, in-app video, mobile web, desktop, CTV, and DOOH supply to achieve your campaign goals.
Brands, agencies, and DSPs can scale their omnichannel campaigns globally with advanced targeting and optimization capabilities through Verve Group's direct integrations with thousands of apps.
For Publishers
Publishers can benefit from a variety of integration options and advanced programmatic monetization solutions, including our open-source SDK. With a diverse portfolio of international buyers and regional support, we help your apps maximize your fill rates and reach the highest possible eCPMs.
We also partner with industry leaders in ad verification and measurement to ensure your app remains safe and the user experience is world-class.
For DSPs
Bid confidently on our brand-safe marketplace for mobile and connected TV. Target high-quality global audiences across all major ad formats on our open exchange or activate curated deals on our Private Marketplace.
Benefit from powerful throttling algorithms, transparent inventory sourcing, and multiple layers of quality and safety controls that help you bid efficiently on every impression opportunity.
What Our Clients Say
The Verve Group team was a pleasure to work with and helped create a campaign that exceeded expectations. Not only did the ads reach the right consumers but they were highly engaged.

Verve Group has been a valuable partner in helping us further grow our programmatic user acquisition product. Leveraging Verve Group's transparent traffic in combination with our real-time bidding platform allowed us to scale our reach: by Q4, 2019, we achieved a CPI reduction of 15% and 2X higher conversion rates within their traffic share.

After integrating Verve Group's Ad Tag and API, we've seen excellent results and a major increase in revenue on our BeautyPlus app. Verve Group is a trusted partner that allows us to access high-quality international demand without jeopardizing the in-app experience.
Our Vision
We want to build an ecosystem of advertising technologies
that fuels growth for marketers and publishers.